Resolution #1: Get rid of unnecessary clutter.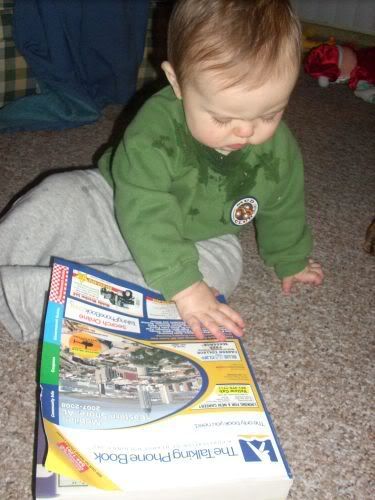 Landon and I
hate
phonebooks. We think they are nothing but a waste of space. So he will demonstrate the proper way to dispose of a phonebook if you live somewhere that doesn't recycle. *cough* South Alabama. *cough*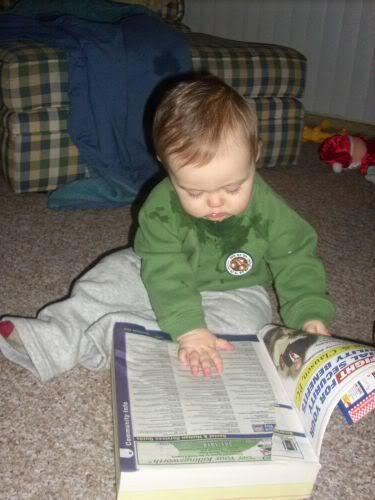 Make sure you have all important numbers written down. Okay, done?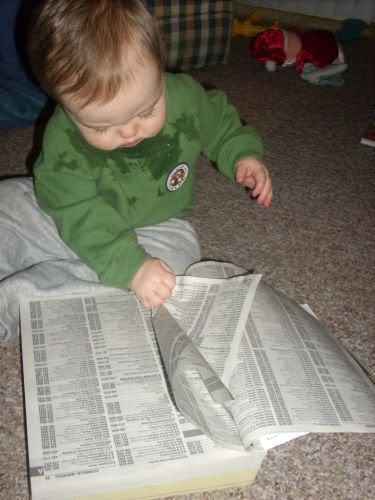 Rip those pages out!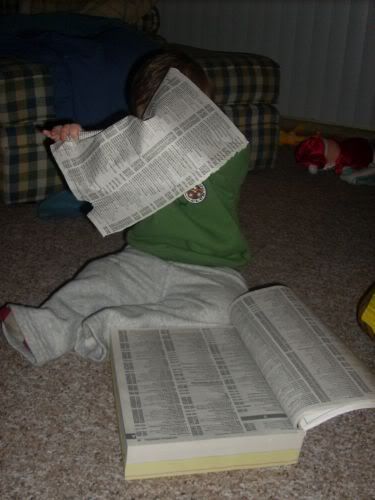 Keep tearing.
Just like that.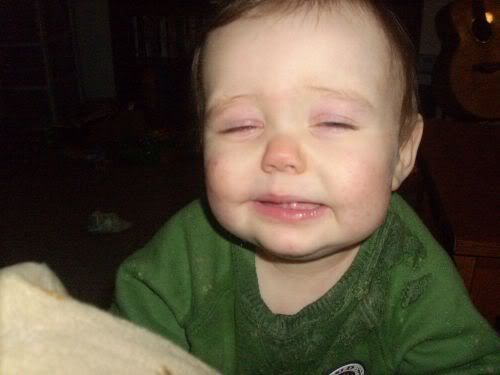 The final and most important step, you must cry when your mommy takes the phonebook away from you.