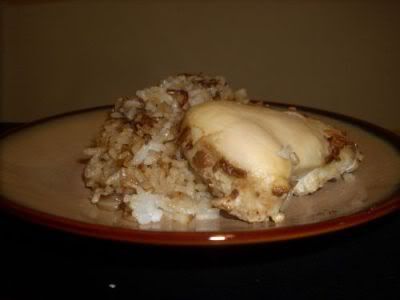 This is one of Spencer's favorite meals. And I like it because it's easy to throw together on busy days and because it's really cheap!
Chicken and Rice
1/2 cup butter
1 cup uncooked rice
1 can chicken broth
packet Lipton onion soup mix
whatever chicken pieces you want
Preheat oven to 350.
Melt butter in a 9 x 13 baking dish. Once melted add rice, broth, and soup mix. Lay chicken pieces on top. Cover and bake for 1 hour.