When I asked Spencer what he wanted to eat during the superbowl he said shrimp. That's all. I had expected a long list of appetizers but he just wanted some fried shrimp. AND he said he would going to fry it himself. All he wanted me to do was make the batter, some coleslaw, and cornbread.
Spencer and Trevor hard at work.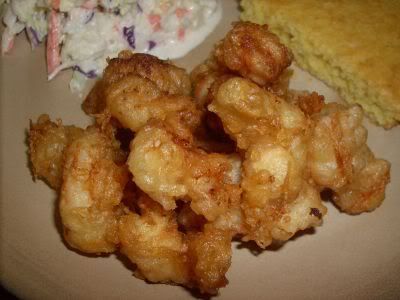 We had five pounds of shrimp and the batter was 2 cups of beer, 2 cups of flour, and a tablespoon of salt. I think it could've used more salt but the boys had no complaints.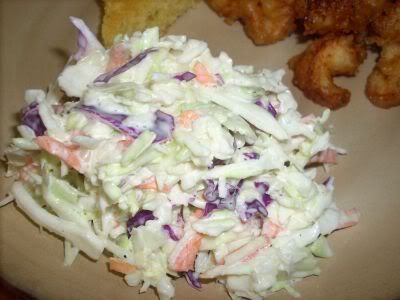 Coleslaw
bag of Coleslaw mix
4 tablespoons apple cider vinegar
4 tablespoons sugar
1 cup mayo
Whisk vinegar, sugar, and mayo together. Mix in coleslaw mix.
I'm ashamed to say that the cornbread was Jiffy. I have a deep love for Jiffy cornbread and no matter how many I try I always go back to it. I just can't help myself.