My main reason for trying these was to see if I could sneak ground turkey passed Spencer. I expected him to have a minor freak out as soon as he tasted it but he didn't say a word.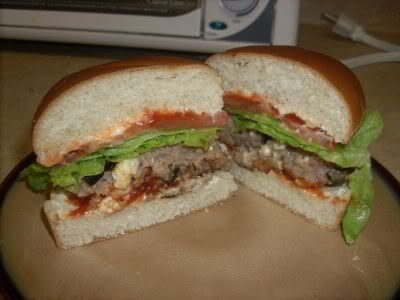 The recipe came from
AllRecipes
. The only change I made was using plain black olives because Spencer has a thing against kalamata olives. Weirdo.
I'm generally not a burger person, but I thought these were pretty good. Then again, I'll eat just about anything with feta in it. I only ate half a burger, but by the next day the rest were gone so I'm guessing that means Spencer liked them.