My Monster is a certified big boy now. We finally said "bye bye" to the bucket seat this weekend!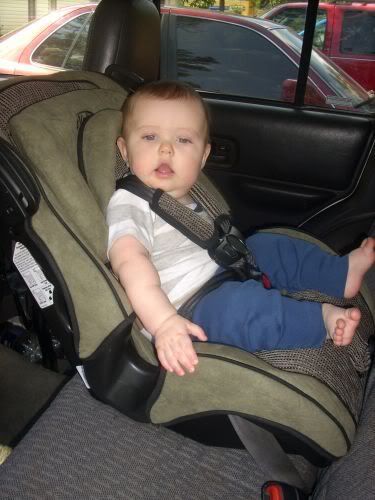 We'd put off switching him over for so long because we rarely ever put him in the car. If I need to go somewhere, I got after he's in bed when he husband's home. But apparently we'd waited entirely too long because grandpa (who still hasn't decided what he wants to be called) went out and bought one.
So yay for finally being able to see out the windows! I'm sure car rides are much more exciting now.
For more Talk About Tuesday, head on over to
The Lazy Organizer
.