Every Monday, the husband has his best friend over for Monday Night Football. Normally I go shopping to avoid all the yelling, but last night I decided to make some recipes I'd been dying to try.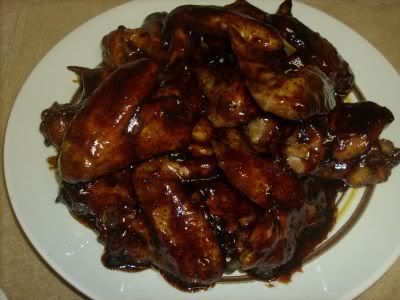 Sticky Chinese Chicken Wings
I found this recipe at
CanaryGirl.com
and knew the husband would love them. And he did! We only had seven wings left over after they were done and the husband took those seven to work for lunch!
I ended up using just over four pounds of wings just because that's how my grocery store had them packaged. I also doubled the marinade and put it on the stove after I took the wings out. It didn't thicken up like I wanted it to so I added some cornstarch and it turned out perfectly.
They were sticky and delicious and it was the biggest compliment ever to see two grown men sitting on the couch with sauce all over their faces.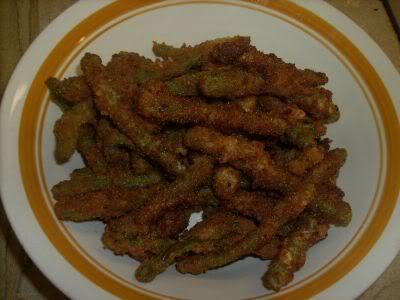 Green Bean Fries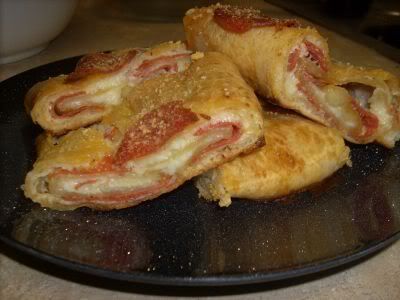 Pepperoni Pizza Bread
Both of these came from
Amber's Delectable Delights
(
here
and
here
).
We had zero leftovers from these two so that must say something! I, of course, loved the green bean fries and ended up eating most of those, but both the boys tried them and liked them. The pizza bread was the first thing gone. I made a batch of marinara sauce for dipping and they gobbled it up.
These are all keepers and everyone should try them! I guarantee you won't be disappointed!