Spencer's been going to Greek Fest with his family since he was a little boy and last year was my first time going with them. I was pregnant and cold and angry with the world so I didn't enjoy it much. This year was a lot of fun though. The weather was better. I'm 50 pounds lighter. And I've got the best baby in the world!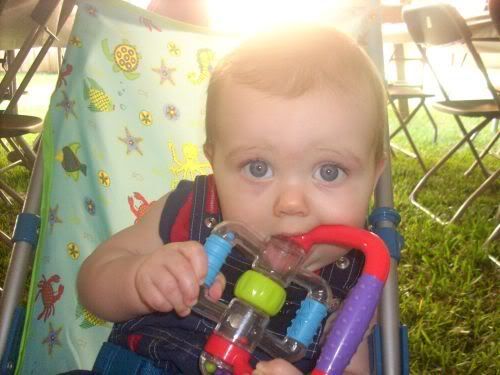 Playing while we waited for grandma and Aunt Tess to show up.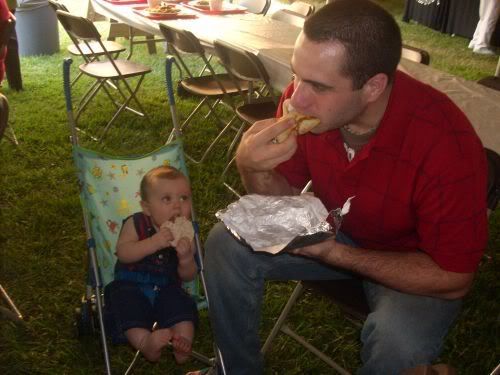 Eating with Daddy.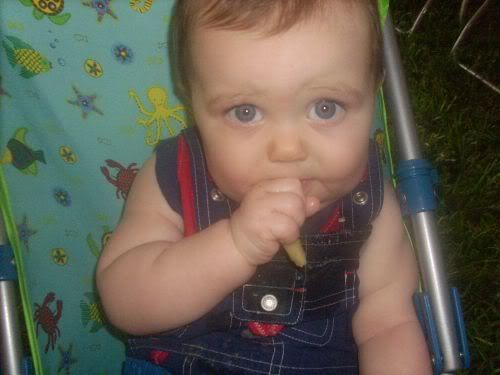 Mmm! French fries!
I love calamari but didn't expect it to look like this. I couldn't bring myself to try it but Spencer said it was really good. Except he said it felt like the tentacles (is that what they're called?) were rolling around in his mouth.
Lucky for me some of the calamari was what I'm used to.
We bought a pound of goat cheese on the way out and ate most of it before the night was over. It was so much better than goat cheese you find in stores.
I'm looking forward to next year's Greek Fest. I think Landon will have a lot more fun next year, even though he really enjoyed all the food this time around.