Okay, everyone knows about my relationship with Rachael Ray. I never like her stuff but I can't stop making it! This recipe came with great reviews from a lady on my parenting board so I gave it a go.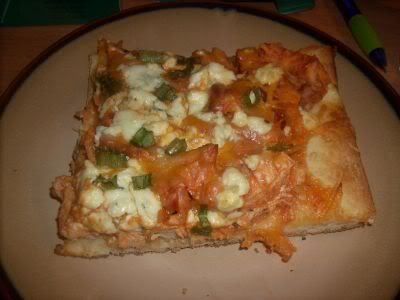 It came from
FoodNetwork.com
. I didn't use grill seasoning to cook the chicken because, well, I don't have any. Just salt and pepper for me. I also doubled the sauce because it didn't seem like enough.
It was really good. I left the house right after I pulled it out of the oven and by the time I got home, 3/4 of the pizza was gone! Spencer requested that this be made once a month and he has a new found love for Rachael.