Spencer was out of town earlier this week and on the first night he was gone, I decided I wanted Chinese. Only because of my anxiety I can't go into a restaurant alone, even if it's just to pick something up. So I decided to make sesame chicken!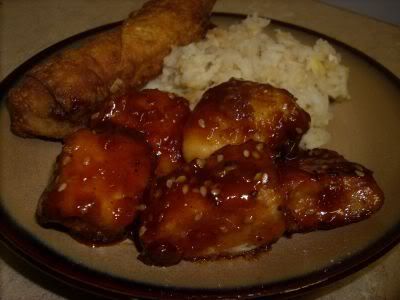 I used
this
recipe.
I hated it. I blame the fact that you can't find good quality teriyaki sauce anywhere in Mobile though. The smell by itself made me sick so I ended up throwing it all in a trashbag before the sauce had even thickened up, which is why the picture looks like that.
It's probably better that I didn't like it. If I ever find the perfect sesame chicken recipe, I'll making it twice a week and Spencer might just leave me over that.