I fell way off my meal plan this week. See, what happened was I woke up on Wednesday and decided I
needed
a reuben at 7 in the morning. So I had one. Spencer came home a couple hours later and once he noticed I had made myself one, he also wanted one. Then two. And yes, then three. So we were minus one dinner this past week. Oh well, they were good.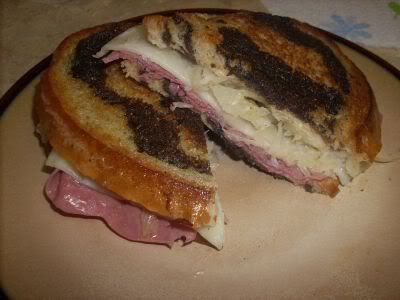 Reubens
Rye and Pumpernickel Marble Bread
Thousand Island
Corned Beef
Swiss Cheese
Sauerkraut
Assemble and cook like you'd cook a grilled cheese! Yay!